Temporary Admin Access WordPress
Upon activation, you need to visit the Users » Temporary Logins page and click the 'Create New' button to add a new temporary login account.
Temporary Login Without Password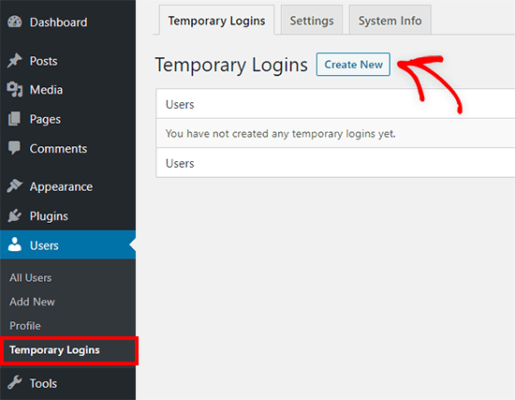 This will show a form where you can enter information for the new temporary login.
Next, you need to select a user role. You should do this with care. If you are unsure about which user role to assign, then take a look at our beginner's guide to WordPress user roles and permissions.
You will also need to choose the expiry duration for this temporary account. This is the period after which the account will automatically expire.
Lastly, you can also select the language for the new user. This is the language that will be used when the user accesses the WordPress dashboard.
Once you click the 'Submit' button, you will see a success message and a URL that anyone can use to log in to the temporary account you just added.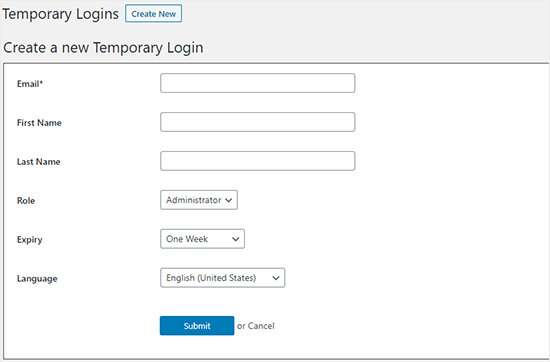 Now you can click the 'Click to Copy' button to copy the URL and share it with anyone you want to have access.
The temporary account will automatically expire after the time period you selected.